Fall Kings
It's August and the Monster kings are here, so let the slaughter fest begin!!! You don't want to miss out on one of the largest runs back to the Columbia River for King and Coho Salmon.
Millions of fish are headed up the Columbia River right now and the fishing has been HOT! Be sure to call now to get booked with one of our TOP GUIDES at TopGuidesNW.com
Astoria,Oregon and the famous Buoy 10 fishery is the first place we will be putting the smack down on these Hawgs!
Trolling herring and spinners is the ticket for this fishery. We will be targeting this area till the end of August and into September before we transition up river near the Woodland and Longview Washington area to wobbler fish for these massive fish.
 From mid-September through all of October and November we will continue the massive harvest of these
fish
in the tributaries back bouncing eggs and side-drifting with light tackle. This is where the the boys are separated from the men. With our magic egg cures it makes it easy for you to fill the box!! Be sure to book now because our boats are filling up fast!!
As technology changes so do we here at TopGuidesNW.com You can now download our new phone APP by clicking on this link from your phone or mobile device http://qrs.ly/5o4sric or scan this QR code. You will find tons of great info and GPS directions to all the spots we fish and meet our customers.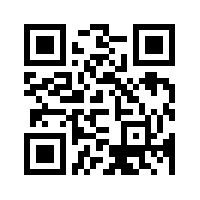 Kings for the Crew!!
This is going to be another great Fall!!  We look forward to hearing from you soon, and making your "big fish story" a reality! Be sure to contact us for more details, or to book a prime date, as the calendar is filling up quickly. We look forward to fishing and talking to you soon.
  TopGuidesNW.com would like to thank you for being the best part of our team and we want you to know how much we appreciate your business.  Your trust in us is what we live for everyday, and we want to do nothing but give you the best day on the water. We look forward to fishing and talking with you soon.
Please contact the office or myself as early as possible to get your dates booked early for prime days in all of the upcoming seasons.  Boats fill months in advance and you're never too early.  We look forward to hearing from you and planning your next great adventure with TopGuidesNW.com.